IP Telephony Systems

Avaya IP Office is an all-in-one solution specially designed to meet the communications challenges facing the home office, small office and medium enterprise with two to 180 extensions.
Built on Avaya's latest advancements in converged voice and data technology, you can benefit from many of the advantages sophisticated communications deliver to your business.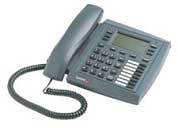 Use it as a voice solution, employing either IP technology, more traditional telephony or a combination of both and you can benefit from a comprehensive set of telephony features.
Use it as a data solution to deliver both local area and wide area networking capability. And because it's an all in one solution you can use it as a converged solution delivering both your voice and data requirements.
IP Office can help businesses to improve productivity in the work place.
Integrated messaging, voice mail and auto attendant can help your staff to manage calls and messages more efficiently. Support for remote working is an integral part of the portfolio.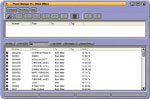 The full Avaya IP Office solution is easily managed through IP Office Manager, a Microsoft® Windows®-based PC software application.
Every Avaya IP Office platform protects your investments by supporting common software, telephones, applications and a range of device and user capacity. Expansion modules help you meet your changing or growing needs while retaining the cost-effectiveness of your original investment.
For pricing information and advice call Falcon IT Limited on 01908 519040 or send us an email.